Virtually Resetting The Clock: A 2017 Wrap-up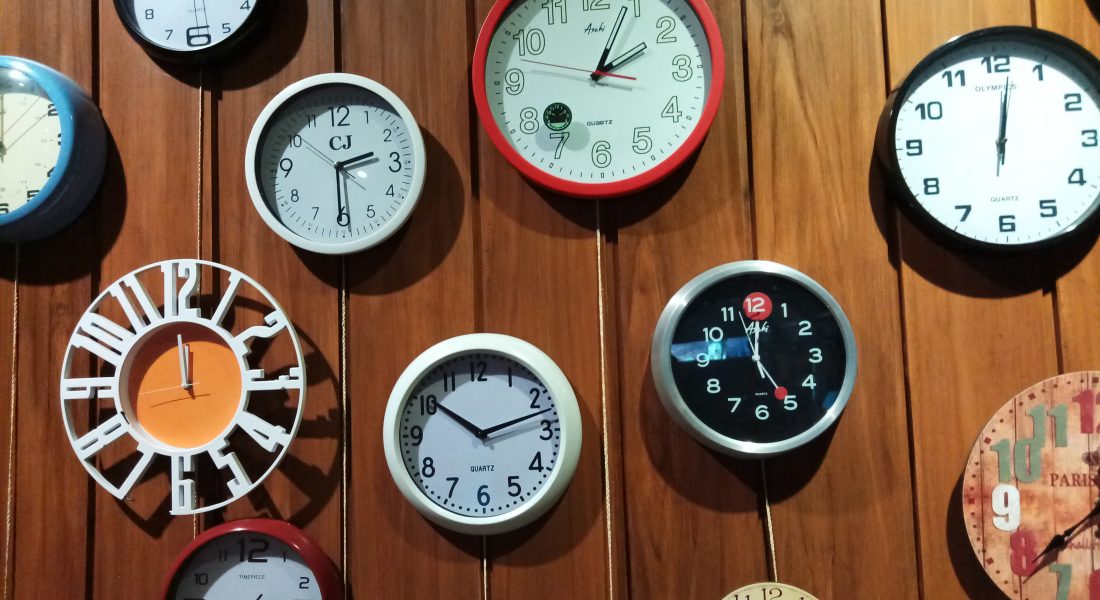 Here it goes! I am here to write my self-proclaimed duty of an annual report of my life. 😀 Today is only a few days past when our 365-day clock has been virtually reset. We are now on the 9th day of 2018, or around 200+ hours of a fresh start. Today is also the feast of Black Nazarene or better called the "traslacion". I haven't talked much about this but the Black Nazarene has something to do to what and where I am now.
Our family did have a rough time financially when I am on late elementary and high school days. That's the reason why my father was forced to work in Bulacan, away from us. My college studies by then does not have a bright future. Fortunately, my mother was part of a cooperative wherein they give college scholarships for deserving child of clients. I was the one selected through examination and interviews. I got two scholarships from two different foundation. The first one, I am not selected for the original program but suddenly, out of the blue, the foundation decided to create a new scholarship to accommodate me along with my other co-scholars. The other one is like wonders, no exam, no interview, I'm just in. All of these happened after my mother, who is not used to travelling due to her being prone to fainting and fatigue, endured the travel to Quiapo church to ask help from the Black Nazarene.
My mother's effort still bring me tears while I am writing this. However, not all of you will agree to what my mother did, but she claimed that the feeling is different and spiritually awakening while she make her way from the aisle going to the altar of the basilica. I graduated from college with the huge help of people behind these two foundation. The Black Nazarene still accompanied me until I passed the board examination. But this time, we came as a whole; My father, mother and I went to the church together to ask guidance. Fast forward, here I am. A licensed Chemist with a regular and a promising job. Today, I still believe that the Black Nazarene still guides me throughout my decisions in life. It never fails of course, as long as I or we do our best on what we prayed for.
Going back to my annual report, I guess this day is very much appropriate to write this article, as I also have not so much work to do. 😀 Cheers! I just survived a week long of overtime!
Enough of drama. Let's start. 😀
2017 has been the best year for me so far. Yeah. Is this the usual thing adults experience? Many plans has been laid out last 2016 and all of them came to life this year! From my personal, family until travel goals – I am proud to say I am blessed to achieve all of these.
Join me on my 2017 timeline below:
January. As I said from my last wrap-up, 2017 welcomed me with a huge financial backlog. That can be considered a bad thing but for me it is a positive. All of those backlogs were made for important and useful things I did especially last December. I am able to settle them all until the month ended. That's the good thing. For me to budget effectively, I also started tracking all my income and expense this year using a mobile software.
Our company conducted a team building activity in Villa Alfredo's resort in San Fernando, Pampanga. The money we earned through our Back-to-Back winning spree last Christmas Party 2017 was used for our overnight stay in the resort. Jump starting 2017, huh!
The Phase 1 of our house renovation continued up to this month. However, because of my ambitious outlook of how our terrace/house entry will look like, it was not finished the way it is planned. Anyways, I am still ahead of my target finish date.
February. This month is the original start time of House Renovation Phase 1. Things did not get along with my thinking. The money I expected to receive turned out to be way below my target budget. So finishing phase I has been postponed until further notice. 😛 (Good thing we started it last December too!) As a supplementation of this unforeseen circumstances, my bank trusted me with a higher limit with my card. That is something I should be proud of (and careful) as I encountered some trouble with credit last year!
Our company had a Pre-Valentines Party and as requested, our winning dance performance last Christmas Party was again performed with some tweaks. But this time, we are not the Champion but ended as 1st Runner-Up. Not bad!
I have some achievement regarding my other goal: gain weight and add some bulk. I got some results going to a gym, although not that great but many already noticed it. Yes! 😀
Something unfortunate and heart breaking also happened on this month of love. My grandmother (father side) gave her last breath. I don't know if I will blame myself then cry or just accept that it is the reality. I'd written last year that we should be celebrating our birthdays together. It never happened. And now, I have no more chance to blow a birthday cake with her. Another heart breaking moment is that my mother and I spend one night with her on the hospital and few hours after we left, she passed away. It is like she only waited for me, this grandson who is farthest away from her. This is something that is still with me until now. I hope Lola is already doing fine in heaven. I just think that all of us will end up on this, only Lola went first.
March. Finally, I was able to ride an airplane for the first time! (Atleast, knowingly rode one) 😀 Together with my travel buddy, we went to the home of underground river, Palawan! We also went island hopping in Honda Bay and all of the city has to offer. I am a bit disappointed though because there are too few starfishes in Starfish Island during our visit. Nonetheless, the variety of colorful fishes will make you just say nothing but wow! I also tried snorkeling in Pambato Reef but again, I'm disappointed to see dead corals. The management needs to do something about this place. Oh, I missed the taste of hopia in Baker's Hill and the home-baked bread of Cafe Sabang! Despite of few disappointments, I really enjoyed Puerto Princesa. This is the farthest trip we had so far since 2016.
A week before this planned trip, our company had our summer outing. Again, we used our prize money last February. We pitched our tents in Anawangin Cove, Zambales. That was the first time I tried camping on a remote area, no cellular signal and so on. It is also the first time I hike up to a hill, though not that high. That made me think if I wanted to try mountain hiking soon. The scenery is simply majestic! I'm not sure if I had told you that the company I am currently in is considered as a start-up. So basically, with things like this, employees will contribute to the expenses. This is not okay with me at first, but I accepted it as we are the ones who will enjoy anyways. 🙂
I am also able to buy a new smartphone this month thru Lazada Philippines' sale.
April. My financial software said that this month has the second highest recorded expense for this year! April was the month of purchase. The biggest spend I had is buying a new TV for my mother as my Mother's Day Gift, followed by several shopping, leisure and entertainment expenditures for myself.
My travel buddy and I moved into a new and smaller apartment. This is a big adjustment for us because there is only two of us now. We can't pay the rent of the prior apartment we were in because our other co-workers began to move into a different company. So, it is financially wise to cut down the rental cost. Anyway, this ended as the preferable setup because cleaning and maintaining the area will be easier! 🙂
A part of our family passed away. Goodbye Minipu. He's one of the cutest and good dog we ever had. If it is ever legal to kill the person who is liable for his death, I will do it. Those guys never know how hard it is to lose not just a dog but one's best friend and family. Minipu was able to go home after the incident, thanks to his higher stamina compared to other dogs. It is still a good thing instead of those guys benefiting from an illegal meat to consume.
May. My birth month! Unlike last year, I celebrated my birthday in the office then had a movie and dinner after work.  It is Tuesday, so it is not ideal to take a time-off for the said date.  Together with my friends, we prepared a "going healthy" breakfast for all as my birthday treat. Yes, imagine fruits, leafy veggies and yogurt in the pantry. 😀
Other things worth noting are: The rough flooring of our terrace has been laid out, still a part of House Renovation Phase I. One of my high school best friends tied the knot with her longtime boyfriend. I am getting that old already? Haha. Supposedly, this month should have the highest spend but it turned out it has the lowest expense ever recorded for the whole year! Okay, I'm going to be addicted this time tracking cash flow. 😛
June. I got my birthday cake courtesy of our office. This is somewhat late but better than not having any, right? I am still going to the gym and saw some more improvements doing it. We are talking about physical appearance here, so I started to face some issues that should have occurred during my teenage years. I started having acne. Yes, pimples on my face!
An early renewal of my professional license took place. It is because I am paranoid that I will be required soon to have CPD units prior to renewal. Original expiry is May 2018. Now, I still have until May 2021 to prepare for this career changing event.
July. I am able to set foot on the Queen City of the South, Cebu! This is the second major destination for this year for us, Feetpillars. We have limited time of stay in Cebu but we have seen what Northern Cebu has to offer, especially Bantayan Island. Yes, it is where Camp Sawi is located! We stayed in Kota Beach where the said movie is filmed and it doesn't disappoint. We spent most of the time strolling around the island via motorbike up to the Municipality of Madridejos. This is island living! Haha. Galingan Island, a rare gem found on the other side of Hilantagaan was also the best and rushed part of our Bantayan escapade. We visited the oldest churches in Cebu, St. Peter and St. Paul Parish Church in Bantayan and Basilica Minore del Santo Nino in Cebu City.  Danggit we bought on Bantayan Island was so far the best pasalubong we brought home!
August. Work schedule started getting tighter this time. It is a hit and miss when I go to the gym. My gym buddy has gone to a different shift, so my future is somewhat uncertain. I tried my best to get into my routine early in the morning to combat this. My acne also worsens day by day and I'm already conscious about it, oh, help.
The end of House Renovation Phase 1 took place late August. Our house entry/terrace finally met my outlook of what it should look like. Yey! It's time to go to Phase 2 now.
September. During this month, I got a new credit card from a different bank. This can be considered an achievement because not everyone of my age is getting an approval to have a credit card from this international bank. Even other people that earn way more than what I can as of the moment were being denied by this bank. This is something I should be proud of! Unexpectedly, it was followed by a new card from my savings bank but I still have no plans to use it, I did not even swipe it once as of this writing. On the same month, I requested a second card from my first bank and it was consequently approved. My goal here is to spread my expenses, take advantage of different cut-off dates (this is a free/0% interest loan for a month) and be qualified for more promos where I can save and get more value of my hard earned money. I am looking forward that my future self will thank me for building a good credit history at an early age. September is indeed a card spree month! 😛
October. I have some weird experience for October. It was scheduled that we are transferring the remains of my uncle from the municipal cemetery to a private one where most of our gone-to-afterlife relatives reside. All things are okay except that I was not informed that I am the one who will seal the box of bones and witness everything in my naked eyes! Anyway, that is a unique experience. I also carried my uncle until his second rest in Eternal Memorial Park.
November. I've gone to Luzon and Visayas. Another major island of the Philippines is missing. Yes, it is Mindanao! Together with my solid travel buddy, we embarked into a multi-destination tour in Davao, Samal Island and North Cotabato! Both of our parents are doubtful at first if they will let us go to Mindanao. But, we are eager to continue this trip so they let us go as their final take. I never regret that we did! Though I haven't tried durian, visiting Davao is such a great experience. Yes, the whole region is covered by martial law, but I haven't noticed that it is the case until we went to North Cotabato. It is because North Cotabato is located near Marawi City where the terrorist attack occurred. The several checkpoints wherein passengers of buses were requested to disembark and go through a line for inspection is a unique experience. I just think the whole time that it is for our safety. Asik-asik falls in Alamada, North Cotabato is the very first falls I have personnaly seen and I was astonished. Many travelers say that Asik-asik is one of the most beautiful falls around the world. One thing unique to this falls is that there is no body of water such as river above it. The flow of water is like magically coming out of the rocks! It was said that probably the water comes from a lake that is miles away from the place. Although, there is not enough proof for this yet because both places were still fresh from human intervention and unveiled only some few years back.
House Renovation Phase 2 started on November. Just like Phase 1, my father started the work and laid out the bedroom division. It was followed by installing electrical outlets for the two rooms. I have this obsession for electrical outlets as we are using extension cords around our house for the longest time! As of this writing, Phase 2 is under "finishing touches" status. I decided not to include the doors for now. It will be postponed until Bedroom 3 is ready, wherein Phase 3 also starts including a revamp of the kitchen area. 🙂
December. It's time for gift giving! This is the month wherein the highest expense was recorded and also with the highest income too! Nothing to lose here. I managed to give gifts for everyone that is close to me, even to my selected co-workers. One of the highlights is the first wave of my Christmas gift to my parents, it is a satellite cable TV connection. I'm eyeing this for months already. I even planned to get this installed by August but was not successful. Hurray! ABS-CBN HD channel for the win! Unexpected gifts came too. The most unexpected I received is a cash gift from my cousin who is working abroad. Maybe she thought I'm still on school. Haha! Just kidding, I'm still young and it's acceptable to receive such "aguinaldo" from her. In the end, that money was spread out to children coming to our home for Christmas. 🙂
My nephew and nieces from one of my Kuya came home to spend Christmas in our place. Meanwhile, my relatives from my mother side planned an outing as a surprise celebration for their mother's birthday. Of course, we are all invited because all of us, her siblings and niblings calls her Mama! 😀 It is considered an early celebration of Christmas at Goshen Resort in Bamban, Tarlac. It was shortly followed by a New Year celebration in our residence, wherein lechon was served. The last time this has ever happened was more than a decade back, when I'm still on elementary days and my Lola is still alive. So nice to see that the family bond is still there!
That's my 2017. What's yours?